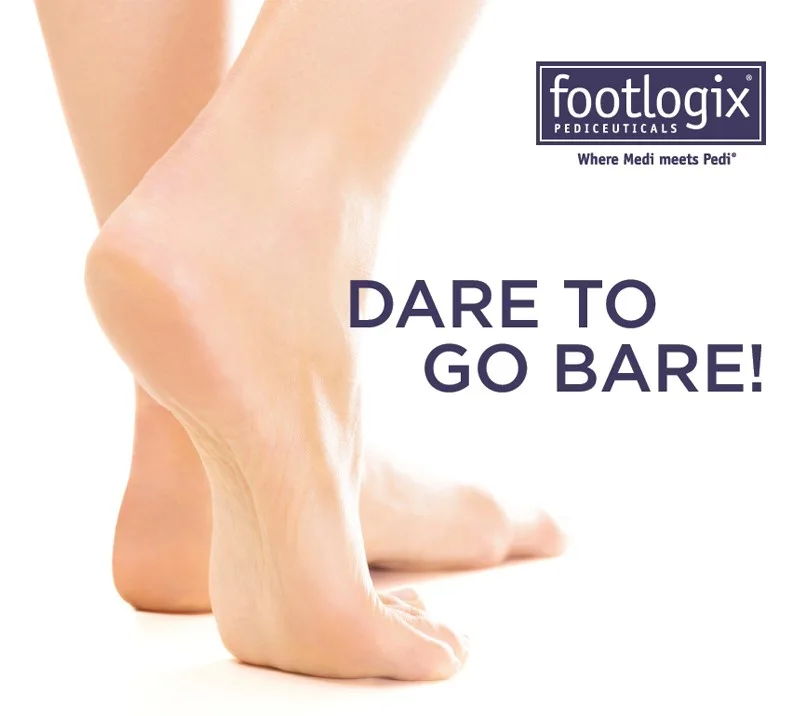 FIVE REASONS WHY FOOTLOGIX® IS THE BEST FOOT CARE BRAND
Approximately 85% of the population suffers from foot or foot-related issues, ranging from simple dry skin to serious foot conditions—and everything in between. Due to our fast-paced lifestyle and nutrition factors, doctors and pedicurists worldwide are seeing more skin and nail problems than ever before. Many other foot care products only provide a temporary result, we wanted a foot care brand that could really deliver long lasting and truly transformational results.
So, what makes Footlogix the best? While effective, innovative ingredients are the mark of a quality foot care product, there's much more to consider. The best foot care products must also deliver those quality ingredients deeply into the skin, enhancing the skin's functions and providing needed moisture to the epidermis. In addition, the best foot care products should never harm the feet, such as burning or occluding the skin with aggressive or heavy ingredients. Ideally, foot care products should also be safe for use on any feet (even the feet of diabetics or those who are immunocompromised!). And finally, the ideal foot care products should deliver fast acting, long-lasting results (at an affordable price!) and never leave a greasy residue.
If that seems like a tall order, it is! In fact, only one foot care brand "ticks all the boxes" and produces foot care products that address all of the challenging needs of today's feet. Whether you suffer from hard calluses, deep cracks, smelly feet, athlete's foot, or more, here are five reasons why Footlogix® is the best foot care brand in the industry.
1. FOOTLOGIX® IS THE ONLY FOOT CARE BRAND WITH DERMAL INFUSION TECHNOLOGY (DIT).
Footlogix® created the world's first and only Pediceutical® mousse-based foot care line using Dermal Infusion Technology (DIT). This proprietary delivery system carries active ingredients past the stratum corneum into the layers of the epidermis, helping to restore the health of the skin. This technology ensures that Footlogix® active ingredients penetrate deeply into the layers of the epidermis and reach targeted areas. No other foot care products in the world use DIT.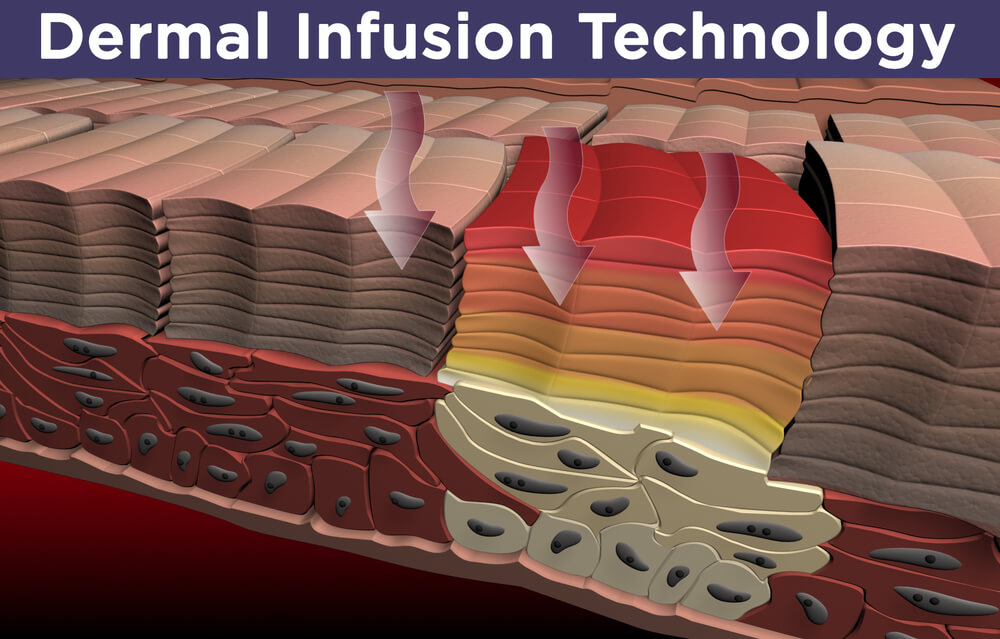 How does DIT work? DIT closely mimics the skin's own composition in order to gently and deeply penetrate the skin without occluding it. This revolutionary technology has been proven in clinical studies to provide better coverage and higher absorption than cream-based formulas. Studies have also shown that DIT is highly effective at increasing the moisture of the skin and forming a protective barrier against irritants and moisture loss.
2. FOOTLOGIX® FOOT CARE PRODUCTS CONTAIN STATE-OF-THE ART INGREDIENTS, INCLUDING THE PROPRIETARY ANTI-MICROBIAL SPIRALEEN®.

Footlogix® products are formulated with high quality, state-of-the-art ingredients—ingredients such as Urea which increases the skin's moisture content and slows moisture loss; Coenzyme Q10 (CoQ10), an antioxidant which mimics what is naturally found in the skin and plays a key role in skin penetration; and a variety of essential oils, which provide anti-septic, anti-fungal, decongestant, and calming properties.
In addition, some of Footlogix® foot care products contain Spiraleen®, a unique anti-microbial concentrate exclusive to Footlogix®. This bio-active micro algae extract was specifically developed by Footlogix® to deliver optimal levels of cell protection, regeneration and collagen synthesis to the skin and toenails. Spiraleen® works by inhibiting invasive germs with its highly efficacious anti-microbial properties resulting in a stronger skin barrier for healthy and happy feet. Footlogix® is the only brand of foot care products that contain Spiraleen®.
3. FOOTLOGIX® FOOT CARE PRODUCTS DELIVER FAST ABSORBING, LONG LASTING MOISTURE, WITH NO STICKY RESIDUE.
Many foot care products rely on a greasy outer layer to retain moisture and protect the skin. While this residue is sticky and inconvenient, the user often mistakes the greasy film left on top of the skin as proof that a foot care product is an effective moisturizer. Unfortunately, that's not always true. Often the moisturized feeling is temporary and the greasy layer can actually occlude or block the skin from performing its natural functions. For instance, occlusive products can prevent transpiration—the body eliminating waste products from the pores.
Footlogix® formulations are the best foot care products because they are different. All are non-occlusive, meaning Footlogix® formulas don't seal or impede the skin, allowing the skin to transpire normally. Footlogix® products are extremely effective at protecting the skin and preventing moisture loss because a proprietary combination of ingredients forms a safe, invisible, protective layer that successfully retains moisture and delivers long-lasting hydration to severely dry feet. Without a thick, sticky layer left behind, you can simply apply Footlogix® products and go! Socks and shoes can be worn immediately after application.
4. FOOTLOGIX® FOOT CARE PRODUCTS ARE SAFE FOR EVERYONE.
The very best foot care products should be safe—for everyone. Footlogix® is a highly effective, non-aggressive line of products that are safe for use on literally everyone, including diabetics, seniors and immunocompromised individuals. In fact, Footlogix® moisturizing treatments are recommended by foot care professionals for people with a variety of skin and nail conditions of the feet.
5. FOOTLOGIX® UNIQUE MOUSSE-BASED FORMULAS ARE MORE COST EFFECTIVE THAN CREAM-BASED FOOT CARE FORMULAS.
Another important reason why Footlogix® is the best foot care brand is value. Footlogix® understands that even the best foot care products won't benefit many of those products are cost prohibitive. That's why Footlogix® formulas are highly concentrated. It only takes a walnut-sized amount of the Footlogix® mousse products to moisturize the feet—that's an impressive 160 uses from a single can! In contrast, conventional foot creams usually contain a lot of water, so large dollops of product are required to achieve results. In fact, a container of traditional foot cream will get far fewer uses than an equal-sized can of Footlogix® mousse. In short, Footlogix® foot care products cost less money per application and consistently deliver superior results over competitor foot care products.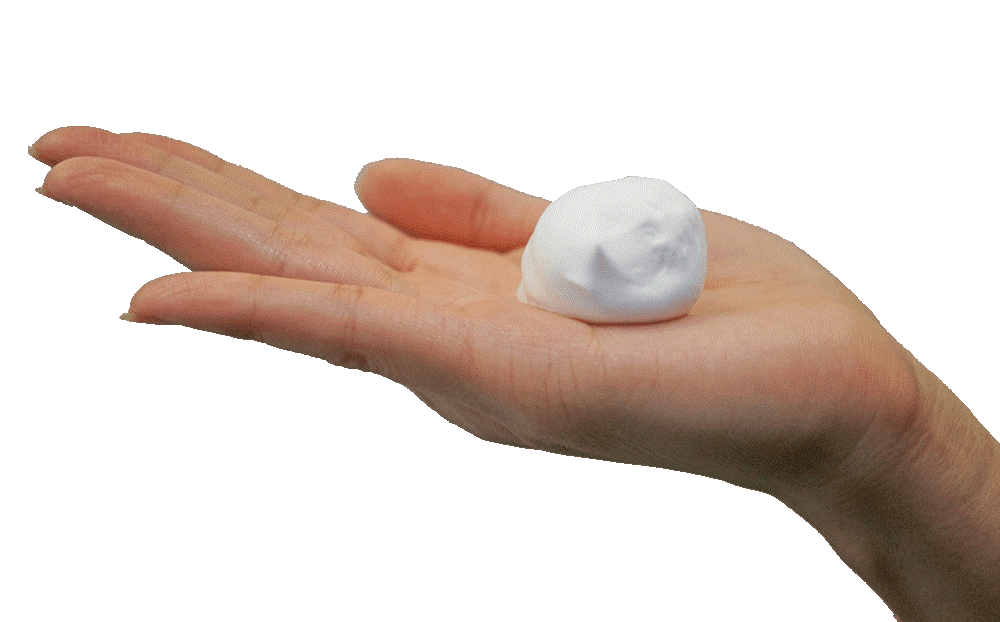 Footlogix Products really are the ideal foot care products on the market today. They deliver transformational results and provide solutions to today's foot care needs.