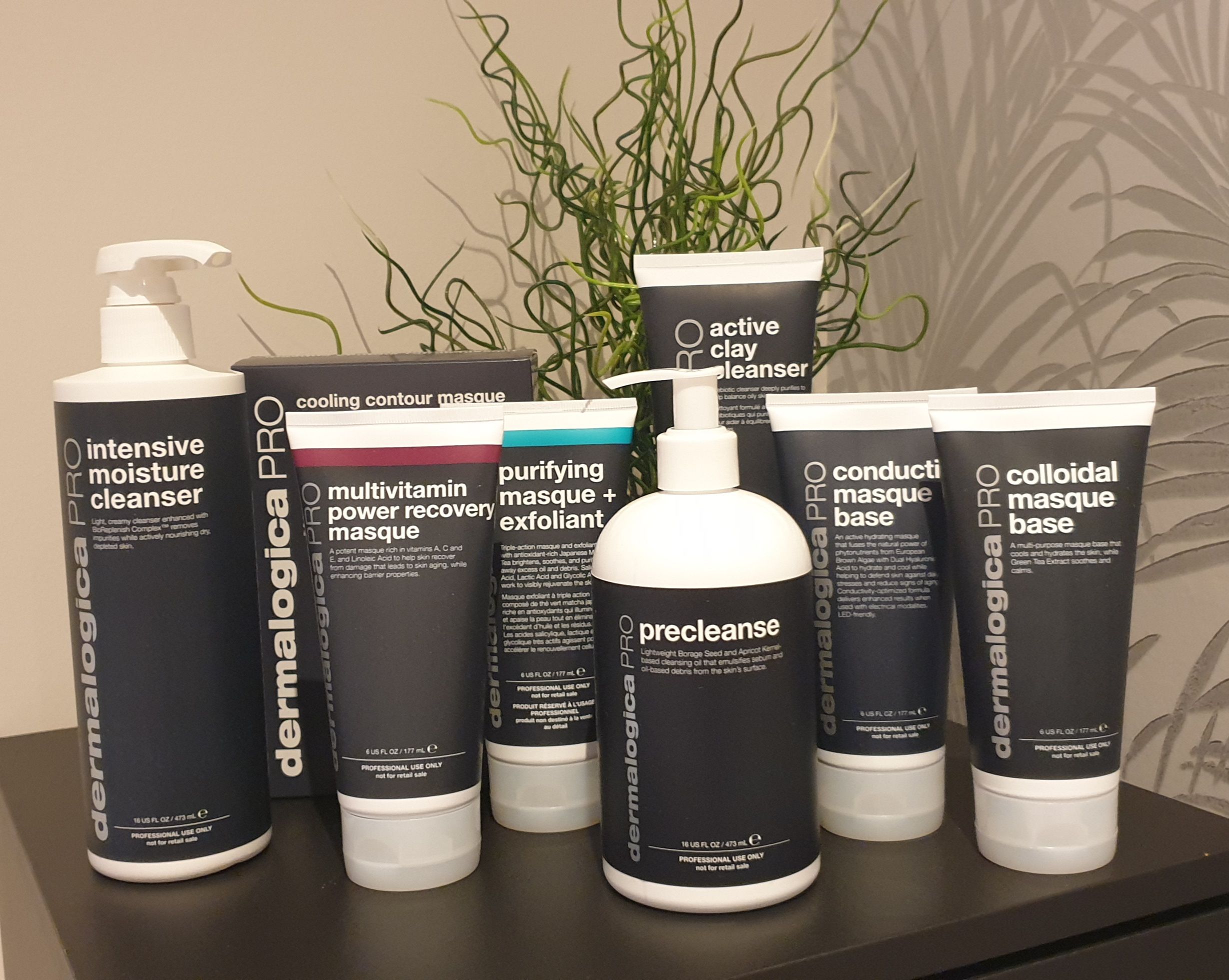 Dermalogica – The number one choice of skincare by professionals world wide.
Many clients have asked me about Dermalogica; why I chose it as a skin care range for the salon? Who they are and where they came from?
I invested in Dermalogica in 2014, shortly after opening The House of Beauty. I had worked with many other professional skin care brands up to this point, such as Decleor, Guinot, Sothys and Susan Molyneux (which are all amazing products by the way) but, I felt they did not fit my vision as skin care salon. Many of you that know me will know that I am not particularly 'frilly', I was looking for a range that fit me and my salon and a range that treated genuine day-to-day skin problems! Because let's face it, we all have them; mature skin with acne, oily skin with dry patches, pigmentation problems but still want to go outside. After extensive and lengthy research, I met with Dermalogica … it was a match made in heaven – or maybe a lab.
Dermalogica was co-founded by Edinburgh born Jane Wurwand, in 1986 America. Developed from a lack of skin care products on the market, for people suffering from skin conditions such as Chronic Eczema and Dermatitis. Products on the market at that time were mostly targeted at looking pretty and smelling nice, rather than targeting specific skin problems. Jane had a strong history in educational skincare from founding the educational centre, the International Dermal Institute, responsible for the education of skin therapists since 1983. Jane herself and a number of her students, suffered from a variety of skin problems that could not be treated with current skin care products on the market. From this, Dermalogica was born – developed as a professional skin care brand with its roots firmly in skin health, not just in skin beauty.
The International Dermal Institute still continues to this day educating post-graduate skin care professionals throughout the world and they are responsible for the ongoing research and development of Dermalogica's treatments and products. Dermalogica is still focused in education and on the science behind the skin and skin care products and their strong investment in the research and development in this science is reflected in the slightly higher price tag than some other well known brands. Because of this, you will only find Dermalogica in authorised salons, spas, beauty stores and concept spaces, sold by professional skin care therapists who have been educated in how to provide optimum skin health customised to you.
Sold by over 100,000 skin care professionals and in over 100 countries, you can be assured, Dermalogica products will do exactly what they say on the packet. Using only the finest ingredients which are ethically sourced, cruelty free and only a small number of their products are not vegan friendly, Dermalogica are proud to be clean – free from artificial colours and fragrances, mineral oil, lanolin, S.D. alcohol, parabens and microplastics. This combined with the years of research into skin health, produces highly customised regimens and services that can be offered by your Dermalogica professional therapists, to treat a wide variety of skin problems.
It is no wonder Dermalogica is the number one choice of skin care by professionals world wide!
Your skin can change regularly on a yearly, monthly, daily basis, but most certainly from one season to another. Your skin can even just get used to one product over time. So think about your skin! Are you achieving your optimum skin health and could you be doing more? We have to look after the skin we're in, we won't get another!